Experts decode 4W1H of Networking for Startups with StartupNewsfyi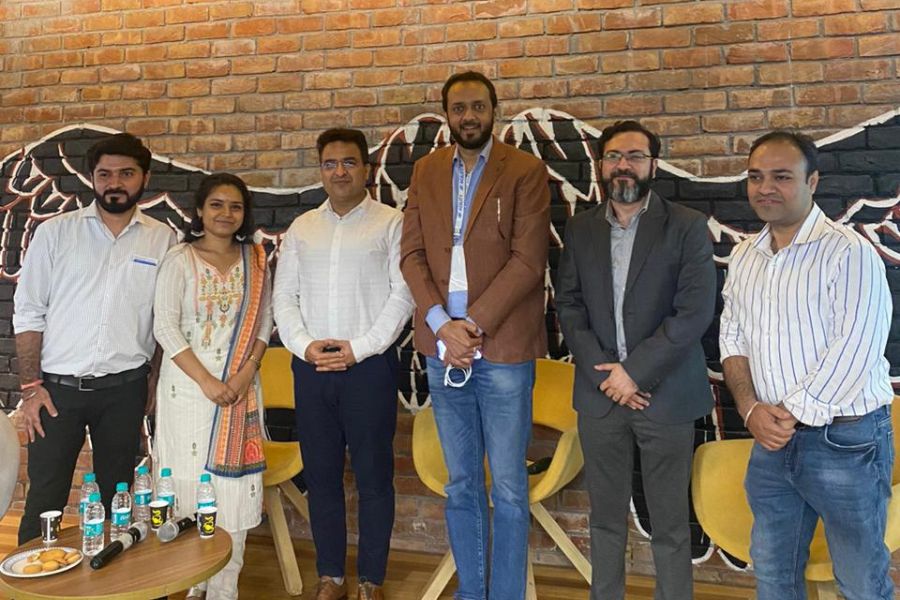 New Delhi (India), April 28:  How pertinent is it for a startup to Network in order to grow? With the ever-increasing competition and number of startups, it has become increasingly important to employ methods that can help founders understand this changing ecosystem and become a leader in the market.
If Idea, Execution, and Marketing are three pillars of a startup, the fourth one would be 'Networking'. It requires a founder and their team to venture in and out of the ecosystem, find appropriate resources and build the business at the 323rd Founders' Meet organised by StartupNews.FYI, India's leading news & technology media company that focuses on everything that happens in the Startup World, industry experts iterated on the topic of networking.
In front of 90 aspiring founders, Dhianu Das, Agility Director; Mehraj Dube, Ex DGM Marketing ABP Network; and Munish Bhatia, Co-Founder, India Accelerator, discussed and decoded the 4W1H of Networking for startups (What, Where, When, Who and How of Networking).
Beyond simply knowing the right people in the right places, networking demands a set of social skills where entrepreneurs can connect with people on their own and even those outside their circle of interest. Going up to a stranger at a conference, event, or forum and breaking the ice to start an interesting conversation can be a major mental block.
The When and Where of networking can happen anywhere, but founders need to ready themselves for the What and How.
Mehraj highlighted the 'How' of networking. "It begins with learning to deliver your idea when the opportunity strikes since sometimes great ideas fail because their stories are not told properly," he said. "The most powerful person in the world is a storyteller," Dhianu told startups, noting that every founder has close to 30 seconds to grab attention and get their startup idea across to a potential investor in and outside of an event.
In the close-knit event organised by StartupNews.FYI, founders were able to sit one-on-one with investors and advisors to take a deep dive into their ventures and explore future possibilities. The participants exhorted the significance of small group meet-ups that are better for personal, meaningful networking.
Many startups may find first success through the network connections and referrals that they've built, which has allowed them to minimize the risk of failure.
But networking is a process of give and take, says Munish Bhatia. "You can't expect to go looking for funds or guidance and not have anything to offer in return. "Ask yourself, What are you networking for?" Munish asked participants. "It is important to know 'your ask' to crack the block of networking – ready a pitch, deliver it, but most importantly, don't forget to follow up," Bhatia remarked.
An important aspect of it is the understanding of what to do after. The guests on the panel suggested being observant while you network. The focus must be on creating and sustaining connections that are reliable and accessible whenever needed.
About Founder's Meet
Founders Meet is a call to action bringing together startup founders who are committed to BEING and CREATING the spark of change. It is not just an event or a gathering. It's a movement for actionable change. Organised in partnership with Agility Ventures – India's leading angel network, Headatart – one of India's top startup communities, India Accelerator – the country's top startup accelerator awarded by govt of India, and Mediaby – a media commerce platform – the 323rd Founder's Meet gave way to expansive networking and mentorship platform to budding entrepreneurs and their brands.
It witnessed over 100 startup founders, investors, bankers and service providers. This opens up partnership opportunities not just for the seeking entrepreneur.
If you have any objection to this press release content, kindly contact pr.error.rectification[at]gmail.com to notify us. We will respond and rectify the situation in the next 24 hours.